We can use alphabet soup technique to reappear these most popular searched keywords on google ( google instant) and know what items people are interested in.
This technique is very simple and effective. When you type words in google search bar and wait for 2-3 seconds (needn't to click "google search" tab) ,  a series of relevant keywords will be displayed there automatically.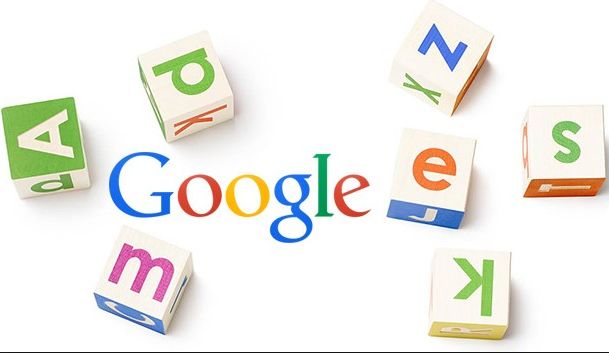 Alphabet soup technique  ( google instant)
Once you insert the letters ( even including space) in the different position of keywords or long tail keyword phases, google will automatically give you a clue what people searched before. Now I am going to show you the details.
﹟1  behind the keyword
If the niche of your site is about promoting keyword research tool or help people to get their site rank in google, you possibly want to search "google rank" or such related popular keywords. Now let's take this keyword for an example:
(1) Insert apace behind the keyword
Now I enter "google rank" in the search bar and move the cursor to the next position ( insert a space ) and wait a moment, you will see a series of phrases. Generally, these top keyword phrases are arranged by searching volumes and frequency. See imagine below:
In these search results, "google rank check", "google rank tool" and "google rank checker" are all clear meaning phrases.
(2) Just type in the keyword or phrase ( don't move the cursor)
This method has slight difference from above one.  In the search lists you will find some variation results of this.
Maybe you don't know "google rankbrain" is a keyword searched by most people. In this way, you have found this new and potential keyword phrase.
(3) Insert a letter behind the keyword, such as a, b, c….
Let's take another related keyword phrase- "website rank" for an instance.
The phrase "Website rank analysis" is another meaning one.
﹟2  before the keyword
From above two methods we can see people search keywords in different thoughts.
Now I typed "affiliate program" in google search bar and added the letter "a" before it, then what happened?
﹟3 In the middle of  the keyword phrase
Alphabet soup technique permit you to insert a letter not only before or behind the keyword but also in the middle of the phrase on google. Maybe many people know above two methods but a few people know the latter.
To be frank, I didn't realize this until I learned this from Wealthy Affiliate.
Now I take "write review" as an example:
(1) Insert a space
If you combine the phrase how to with above keywords, that's a very profitable niche or long tail keywords.
How to write a critical review
How to write a restaurant review
How to write a concert review
……
It possibly make your site rank on google!
(2) Insert a letter ( same as above )
Now I added the letter "b" in the middle of write review and then what happened?
It came out several clear meaning keyword phrases!
If you are still confuse with this technique details, please check the demo video by the WA founder- Kyle.
Using Keyword tool to find out the keyword search volumes and competition
You may have a new idea of searching keywords through my introduction. In this way you can shorten the searching time and efforts. But if you want to get the targeted results or value keywords for your website, there exist two problem:
How about the search volumes ( too big or small isn't what we need)
How about the keyword competition – what kind of keyword can make your site rank in google?
So we need an efficient keyword research tool to analyse these most searched keywords what we have found in google and find out the targeted ones. Now I enter affiliate marketing training into Jaaxy
From above searching lists, the phrases which QSR value are less than 300 ( the smaller, the better) are the awesome. These can make our site rank on search engines. ( please check Jaaxy review for more details about the keyword specifications)
You have 30 times to search awesome keywords with Jaaxy, try it for free! 
Now I show you how to discover the most popular searched keywords on google with Wealthy Affiliate keyword tool ( compared with Jaaxy, simple but power as well)
It seems that write a book review  is the popular searched keyword in google found by alphabet soup technique. let's take a look at what was inside WA keyword tool.
very good!
searches: monthly searches 299
Traffic:Once your site rank in google first page, it can get 51 clicks.
Article Power:the bigger, the better. In Jaaxy tool, it use the color indicates the SEO value.Green is better, yellow is ok and red is bad.
Now I click the "view result" tab to check the keyword competition (QSR-Quoted Search Results).
I clicked these tabs and found this phrase's QSR is very good, only 9!
What does this mean?
It means there are only 9 results for write good book review searches.
In my opinion, the reason why people search these keywords, maybe they want to know how to write a good book review or similar question: how to write a product review for money? If you are an expert of this, how about writing such related articles in your blog?
It most possibly rank No. 1 position in google search results!
Conclusion
As you see, we got a number of the top searched keywords with alphabet soup in google in a very short time. Assume that you have patience to enter the letter from a to z, how many potential or hidden keywords can be added in your list? How many traffics the keywords bring to your site? This way can pull-up your entire site rank as well.
There are two important factors for this technique:
Firstly
To ensure that you can find these top searched and low competition keywords, type the root keyword at the beginning and add the letter before or behind to expand it. And find out the closely related keyword phrase.
The next step, on the basis of this, repeat above works to expand the phases into the long tail keywords and so on.
Secondly
Using the competitive keyword research tool, like Jaaxy or Wealthy Affiliate, find out the search volumes and competition until you find out the accurate keywords.
If your site or blog is small, Wealthy affiliate keyword tool is enough and Jaaxy is much professional for a bunch of keyword research work.( It is also a domain search tool).
To your success,
Michael