Do you want to build your own website for free like mine in just a minute?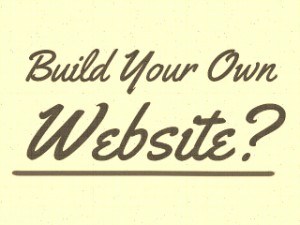 Now more and more people have realized that a successful and beautiful website is the most important factor for their online business.
Years ago, building a website needed some special html knowledge and it was very difficult for beginners at that time. As the development of techniques, now it is a piece of cake. Just in a minute you can build a free site without any experience. Just like driving your car but needn't to produce the car by yourself.
Now let's get to the point –
Basics on How to build a website for free
Choose a domain name
A stable and reliable web hosting for your website
Free WebSite builder
First things first – choose domain name
---
A domain name is your website address on the internet ( like your house address in the real world) and people visit your website by typing domain name on the web browser.
The shape of a domain name is yourdomain.com ( also called main domain name) with other different suffix .org, .net, .info….
Sub-domain is a second-domain that add words in your URL before your domain name, such as blog. or shop. Once you have your domain name, you can be permitted to create unlimited sub-domain. This is free.
For example, blog.yourdomain.com is a sub-domain.
Right and profitable domain name for your niche website -IMPORTANT START
Your domain name is your brand. If a domain contain your business keywords or niche and make your website good rank or target traffics in search results that is a profitable one.
Website Rank and Traffic = MONEY
For instance, my domain name is affiliatemarketingtrainings.org 
This domain include the keywords "affiliate marketing training". That's my goals for my website: I want to provide some basic and informative training for beginners who are going to step into such business.
So if you search the keywords of "free affiliate marketing training for beginners"  with quotation marks ( accurate search for target visitors) in google, my website has a good rank in google.
Following the principles below and using the domain search tool, you will the profitable domain:
Easy to type and remember 
By using keywords  reflect your business
the shorter, the better  – but if the shorter one isn't available, please follow the first principle
.com is the first choice –  .org is the second. It is as good as .com and can get good rank in search engines
Hyphens – This can be said that it is a friend or enemy for your domain name and this is a completed question. My suggestion is don't use it.
The domain name's value will be increased as time goes by. The longer the time, the higher the value. You can sell a worthy domain name to earn money even without a website in the future.
so you can choose a free sub-domain on below search bar to see if it is available for your site
Second, Web Hosting
---
A web hosting is a place to store your website, files, imagines and datum… It is like a warehouse that store your goods or stuffs  and can also be regarded as a building in the real world.
You see, if you run a company in the real world, your domain name is your address and your web-hosting is a build where people work there and stuffs stored there.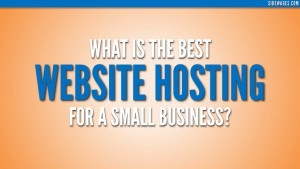 The metric of a good web hosting:
Reliable and stable
Run your website fast
Function of website back-up – Your will feel heart-broken if your website crashed. Back-up your website regularly is necessary.
……
There are many web hosting services online, bluehost, hosgator, eHost, Wealthy affiliate hosting….. but which web hosting should you choose?
Please go ahead and I will give an idea of this…
Third, Website builder tool
---
As I said before, you needn't any html knowledge to build your website in a minute with a free website builder.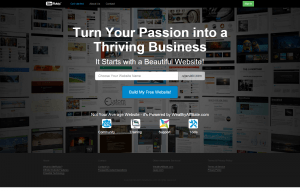 A powerful website builder can help you build your own website with several simple steps and one-click installment.
but where to find the best site builder that fit for you?
Just only one step…
Finally, a "whole package" of building your own website
---
You might thought all above are still a kind of complicated and difficulty in starting your own website if you are a beginner.
Because…
Register domain name at site A, get web hosting at site B and build your website at site C…
Is there a place to integrate all above steps and tutorial training for beginners?
Certainly!
4 steps to build a free website under a minute
My website was built in this way and hosted free with siterubix ( Supported by wealthy affiliate). If you haven't heard of it,  please refer to my Wealthy Affiliate Review what I have really experienced.
Not only can you build your website FOR FREE, you also access to the Best Free Affiliate Marketing Training Courses for Beginners & Experts online:
Totally free $0 – No credit card needed
Over 2,000 Website templates ( Designed for you)
Full free training of building a website – including how to create your content
how to find your niche – Your marketing direction
Niche & Keyword Research Tool
How to get ranked in search engines ( google, Bing…) for your website
Strong support from the great community ANYTIME
……
My warm tip:
If you haven't choose your own domain name, you can also build your website with a sub-domain for free. And later you can copy or transfer your whole website to your new domain name. This is all FREE.
I can help you further if you would like to leave your question or comment below.
Michael