Affiliate marketing is a great way to make money online and it starts with a niche. But do you know - not all niches in affiliate marketing can bring you good commissions. Right niche leads your online business to success and wrong won't. If you understand how to find a right or profitable niche, then you can promote any product or service successfully.
The direction is called a niche.The reason is very simple: You are not the unique seller online. There are many competitors about what you are promoting. So the key is to find a niche profitable and avoid your competitors.
A profitable niche in affiliate marketing should comply with below conditions:
Be able to attract target visitors
A certain amount of searches – generally, over 50 searches monthly
Low competitions – under 300 competitors
Now let's get to the point – how to find a profitable niche in affiliate marketing…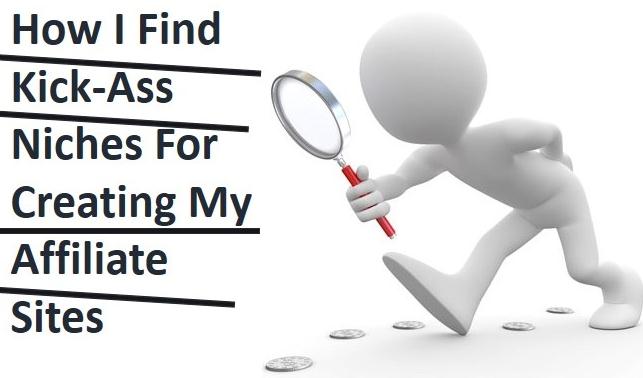 SEO Tip #1: Get niche Ideas
---
Turn your passion and interests into your niche. If you like play game, "win money games online" is a good niche for your website to build your successful online business.
Amozon, Ebay product department give you ideas
A problem besetting people e.g. how to get rid of headache
A niche is also a group of people who are looking for specified stuff or service. For example, a group of people that are looking for low carb diets. That is a targeted niche. There are MILLIONS of people looking for these.
Related article:
SEO Tip #2: Use google instant search – alphabet SOUP techniques
---
Tons of people search on google every day on google and their search records are stored in google database. When you enter keywords into google search bar, google would predict what you are looking for and give you tips from its historical storage. This means many people has searched this keyword many times. These people are your potential "audience" or customers.
If you have no idea of niche, I suggest you start with a broad phrase what you are interested in or familiar with and narrow it gradually.
For example, Ebook is a popular word or stuff online searched by millions of people and the phrase "how to" as well. Now we will see what the result is if we combine these 2 phrases.
Have you seen above search result? Google displayed the related searches automatically.
another example
Just now a phrase "ways to avoid" shot into my mind. so many drug, alcohol, tobacco addiction, accident, anxiety, scams… in the world. This phrase possibly give a new thought for a good niche. Put "ways to avoid" into google to see:
Just enter alphabet a, b, c… to change the phrase, "ways to avoid a", "ways to avoid b" … and so on. You will get different results.
This is a really simple and powerful function for searching niche and keyword. I hope you can pay more attention for this technique. Try more times and you will find many amazing results!
Related article:
SEO Tip #3: over 50 monthly searches and under 300 competitions
---
From above techniques we have known what keywords or products people are looking for online. That's not enough. We won't know the search quantities and competitions for this niche. That doesn't reflect the niche value.
We need to combine these two factors – search amount monthly and competitions to reveal a profitable niche. For this problem, I use a keyword tool – Jaaxy to resolve it.
I take one of these phrases random – "ways to avoid anxiety" and put this into Jaaxy ( This tool is one that give you the keyword QSR  value –Quoted Search Results and accurate keyword results). And you can the results below:
Related article:
I got some detailed results and found what I need.
"ways to avoid anxiety": 72 monthly searches, only 77 competitive pages
"ways to avoid scams online": 306 monthly searches, only 71 competitive pages
"natural ways to relieve anxiety": 118 monthly searches, only 67 competitive pages
……
If you build a website with above niches and create some relevant quality contents to attract your audiences. You can sell your products or services related these niches by helping people resolve their problems. That's the charm of affiliate marketing business with a website!
Related article:
If you would like to leave your personal comments or you have any questions, please do leave them below. I would love to hear your feedback!
Michael